SIKA
FUNCTION
SLIP RESISTANT
FOOTWEAR
FOR KITCHEN
PROFESSIONALS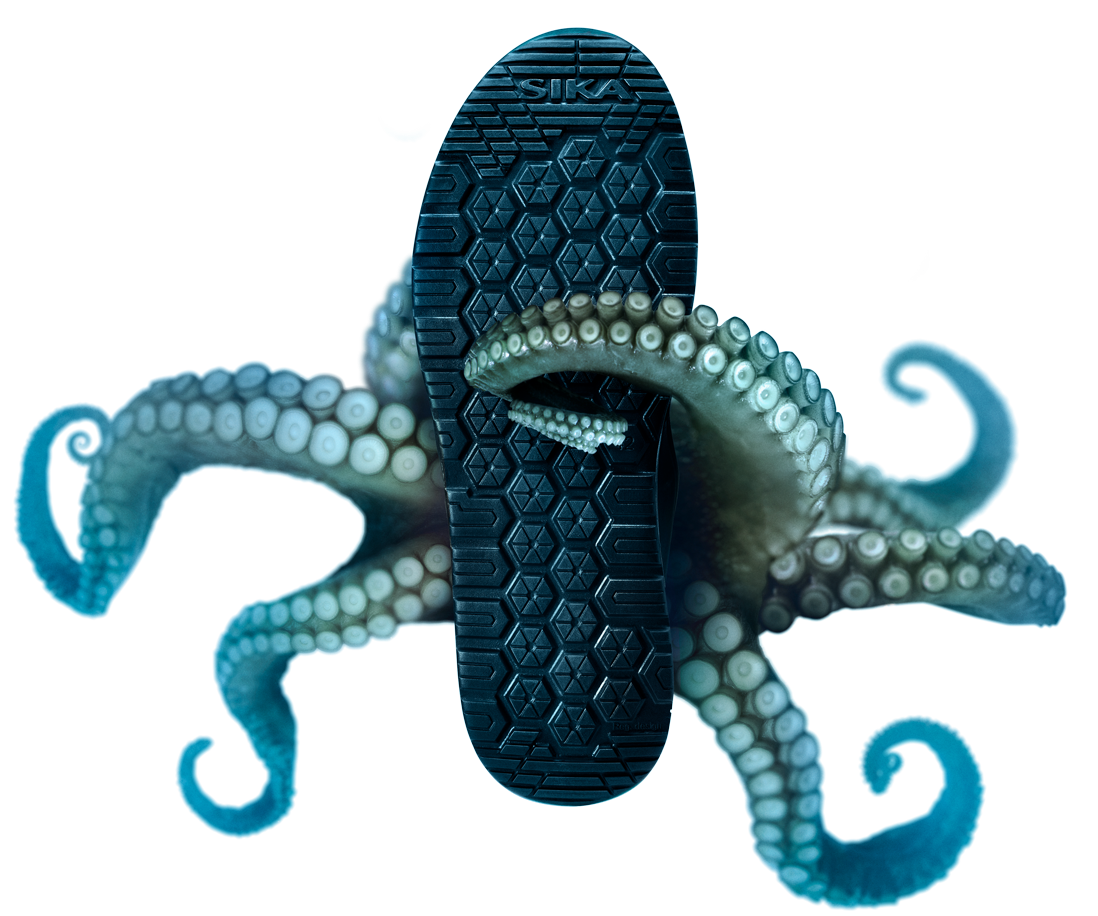 SIKA FUNCTION – A STEP UP FOR SAFETY. EVEN WHEN YOU MOVE FAST. The shoe is specially designed for safety and has been tested in professional kitchens. The unique tread pattern provides optimal grip on all types of flooring, while built-in shock absorption keeps feet comfortable during long shifts.
A safe choice for all kitchen pros.
When you work in a professional kitchen, you move fast and you are on your feet for hours, so it is important that you wear the right kind of footwear.
SIKA Function footwear is specially designed to minimise sore feet and joints - even on long shifts!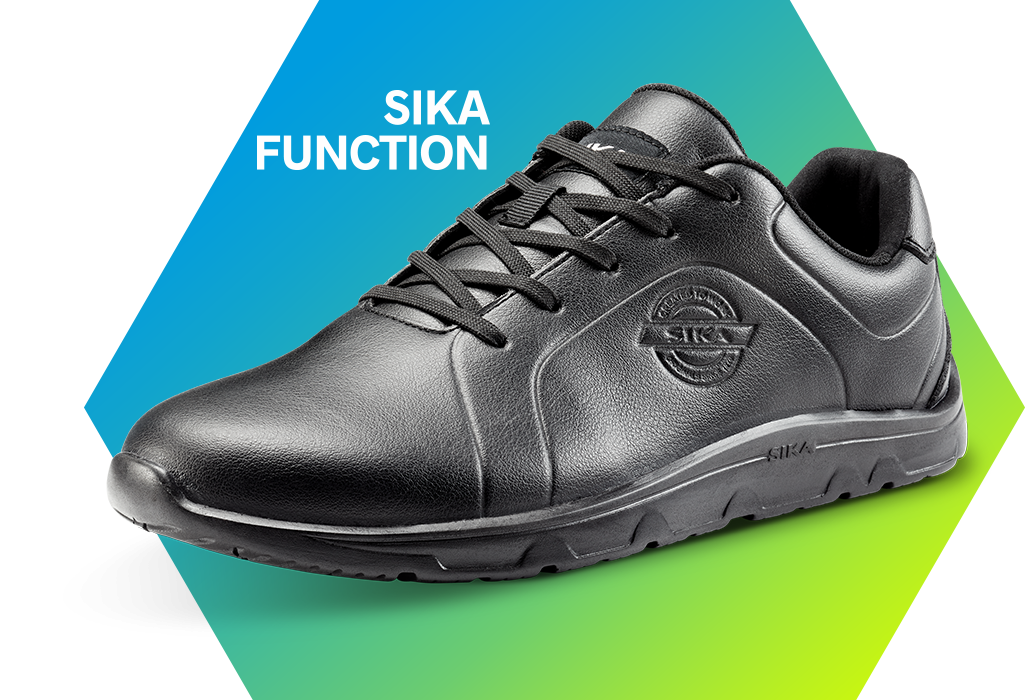 HEXAGON
SOLE PATTERN
The cleats are angled 90 degrees relative to the surface. The large contact surface and sharp edges of the cleats increase the friction between the sole and the surface, giving you a more secure footing. The shape of the cleats reduces the risk of dirt collecting in the sole. The surface of the cleats has a rough structure that increases friction and enhances the slip resistant properties of the sole. Liquid is led away from the sole by the narrow grooves, giving you a good grip on the surface.

SIKA FUNCTION
A STEP UP FOR SAFETY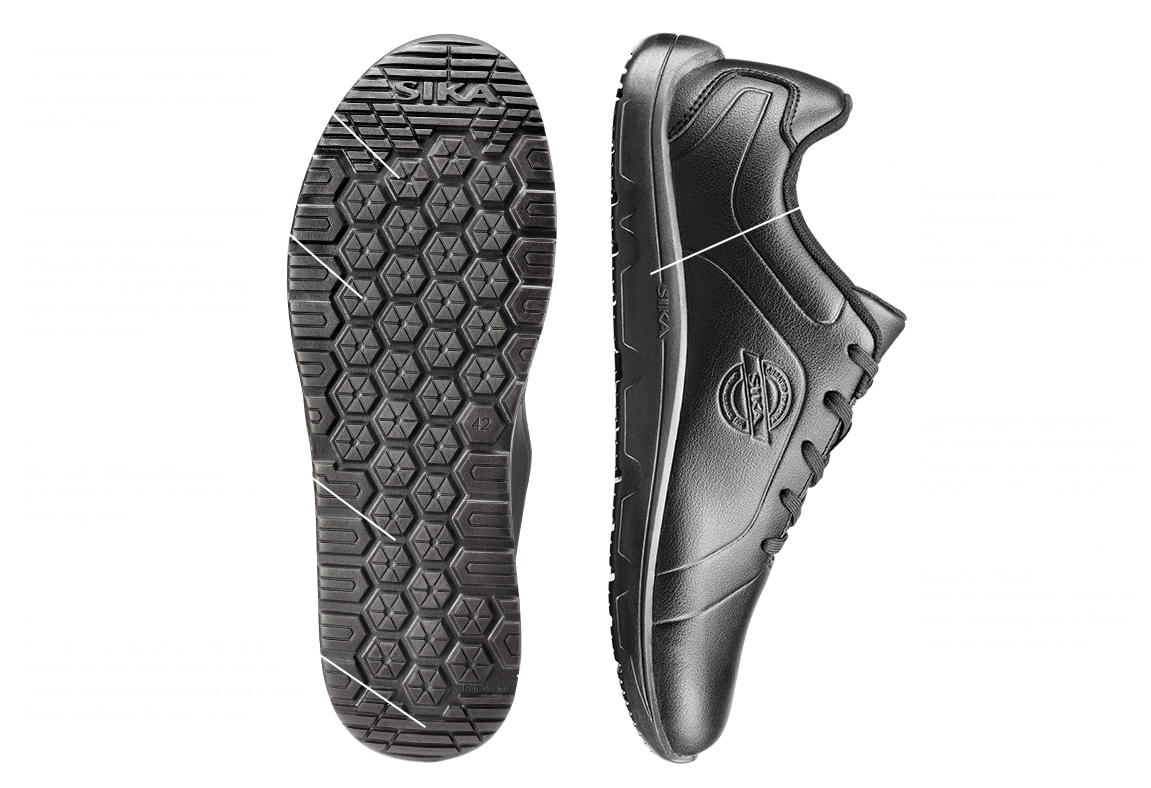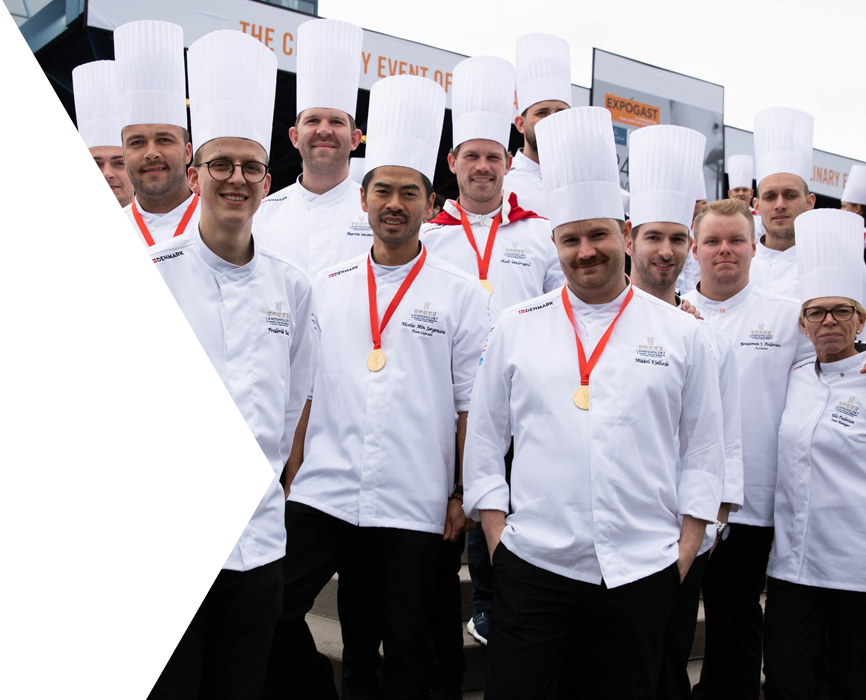 Recommended by Kokkelandsholdet,
The National Culinary Team of Denmark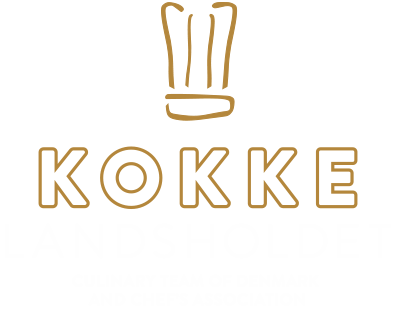 If you would like to find distributors or find out more about FUNCTION you are welcome to contact us at tel: +45 9721 1911
or by email at customerservice@sikafootwear.dk
See our entire range of work footwear for