BRYNJE 300
Safety shoes, designed for work.
If you're looking for trainers, look elsewhere. With BRYNJE 300 you get safety shoes that can take a beating and keep your feet safe throughout the day. Quite simply.
BOA® Fit System – fast and simple
Want even more foot support and the option to tighten the shoe with one hand? Choose a model with the BOA® closing system. You get a warranty for the shoes' whole lifetime.
FLEXIBILITY

Flexible PU/rubber outsole that's lightweight, durable, shock absorbing and extra slip resistant. The result is excellent freedom of movement and a good, solid foothold on various surfaces.

FIT

Fits comfortably around the foot. Plenty of room for the toes

INLAY SOLES

The soft, breathable and shock absorbing inlay soles make the shoes extra comfortable and reduce strain on the joints, feet, legs and back.
ORIGINAL BOA® FIT SYSTEM

Smart closing system that's quick and easy to use. Even with gloves on. Provides solid support around the foot and a precise fit in an instant. You won't need to adjust the shoes during the day. Designed to perform in all environments.

WEIGHT

Lightweight and at the same time safe and durable!
MATERIALS

The materials in the BRYNJE 300 series have been selected for their benefits in many different environments within construction, trades, transport and industry. The result is strong, hardwearing, yet comfortable safety shoes.
BOA® FIT SYSTEM - FIT FOR LIFE

BOA® is made from extremely durable materials that are thoroughly tested, even under the most difficult conditions. The BOA® Fit System dials and laces are guaranteed for the lifetime of the product on which they are integrated.
TOE CAP

Light, roomy and strong composite toe cap.

PROTECTIVE MIDSOLE

Light, strong and flexible protective midsole made from fibre material.
SLIP RESISTANCE

SRC-approved outsole made from extra slip-resistant PU/rubber.

ESD-APPROVED

Minimises static electricity and thus the risk of damage to delicate electronic components.
BRYNJE 300-SERIES

SRC / Composite toe cap / Protective midsole made from fibre material / Size 38-48 / Fuel and oil resistant / ESD-approved / Metal-free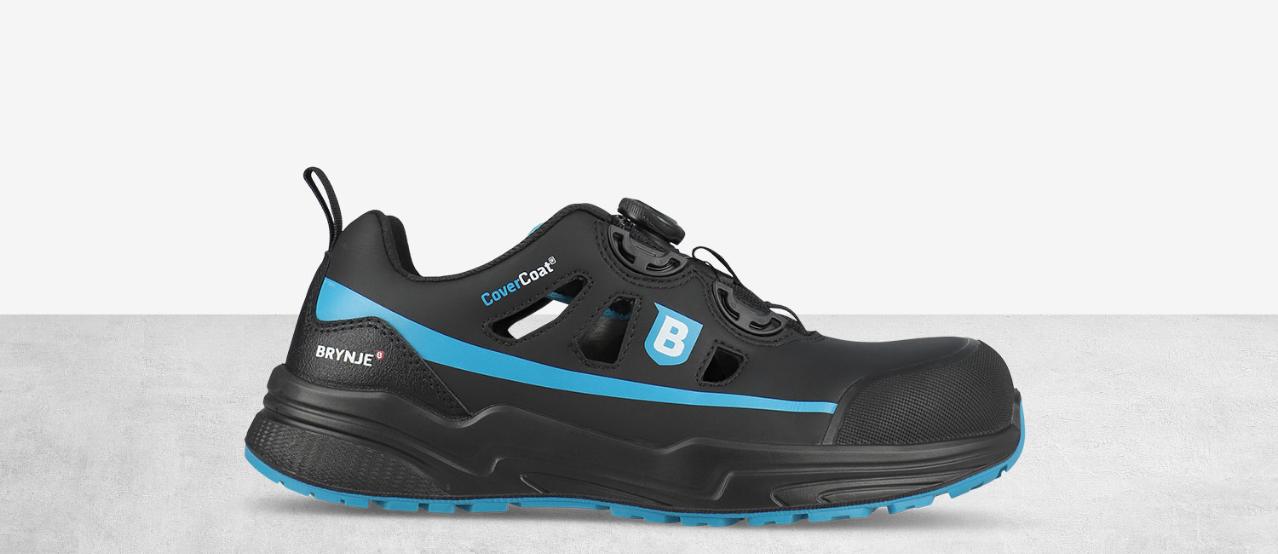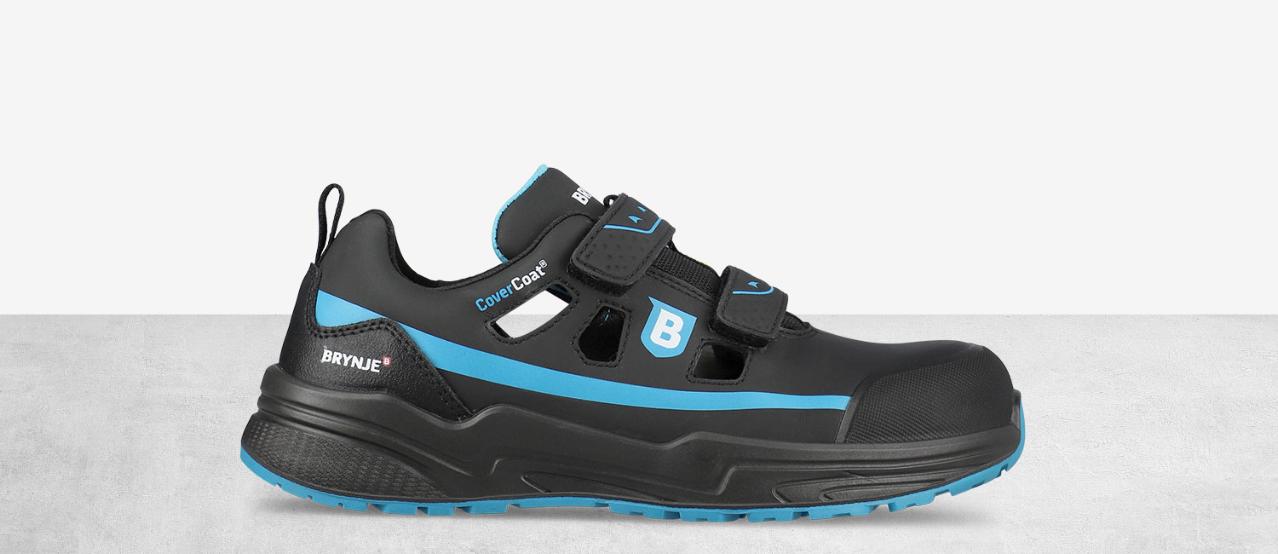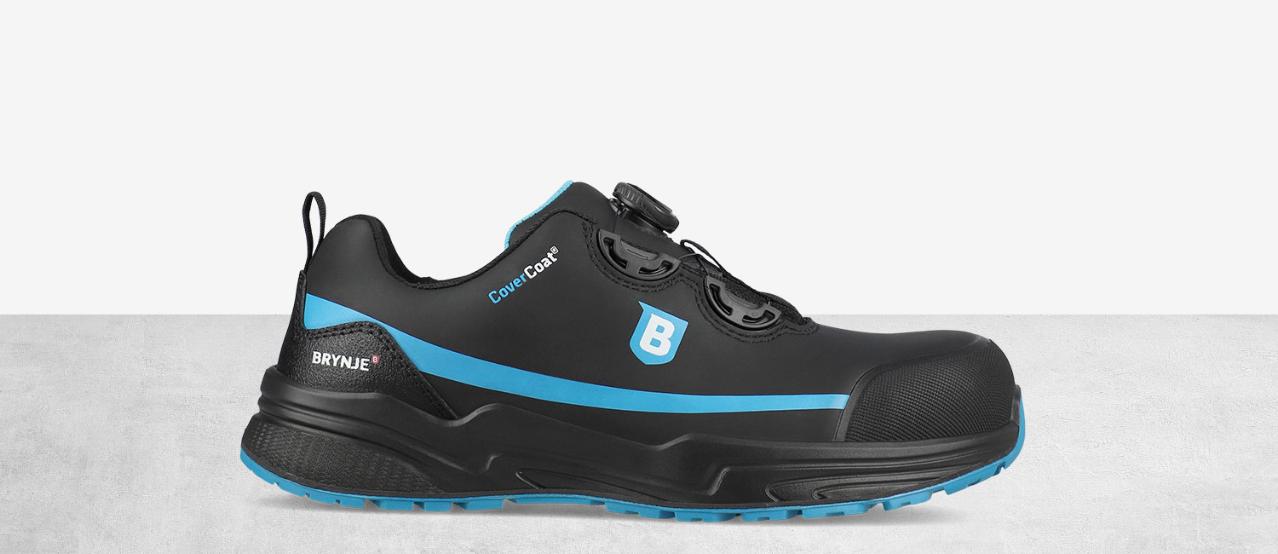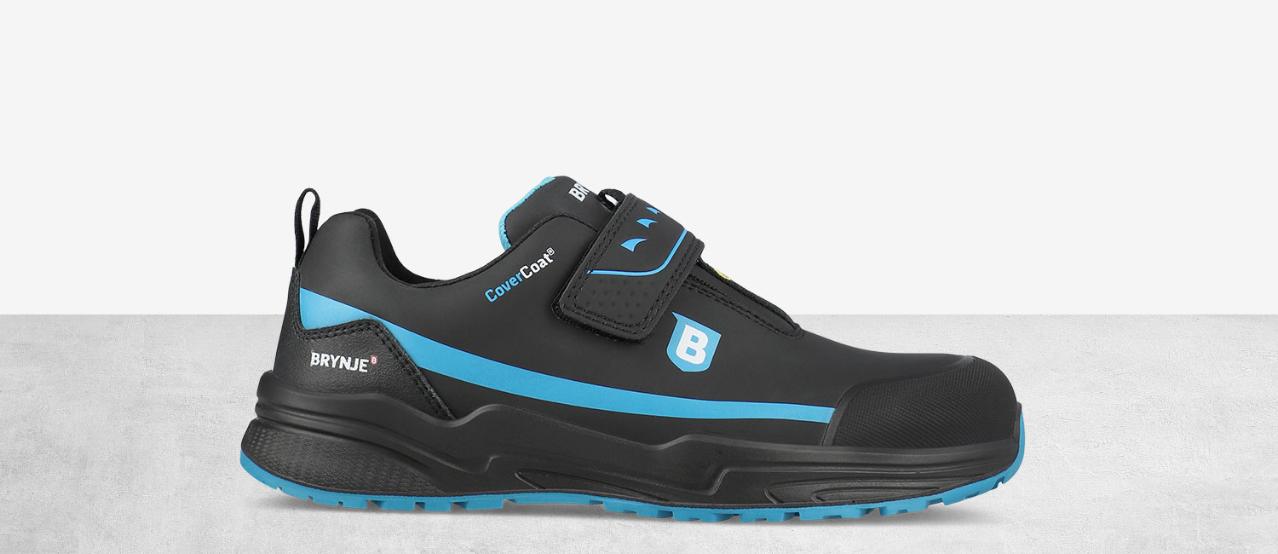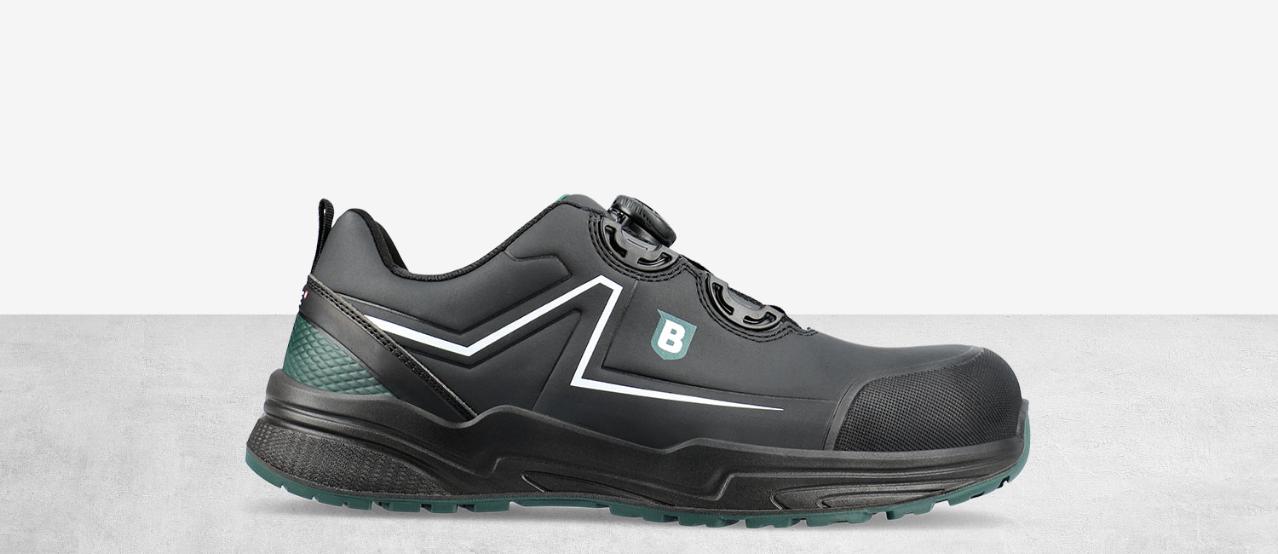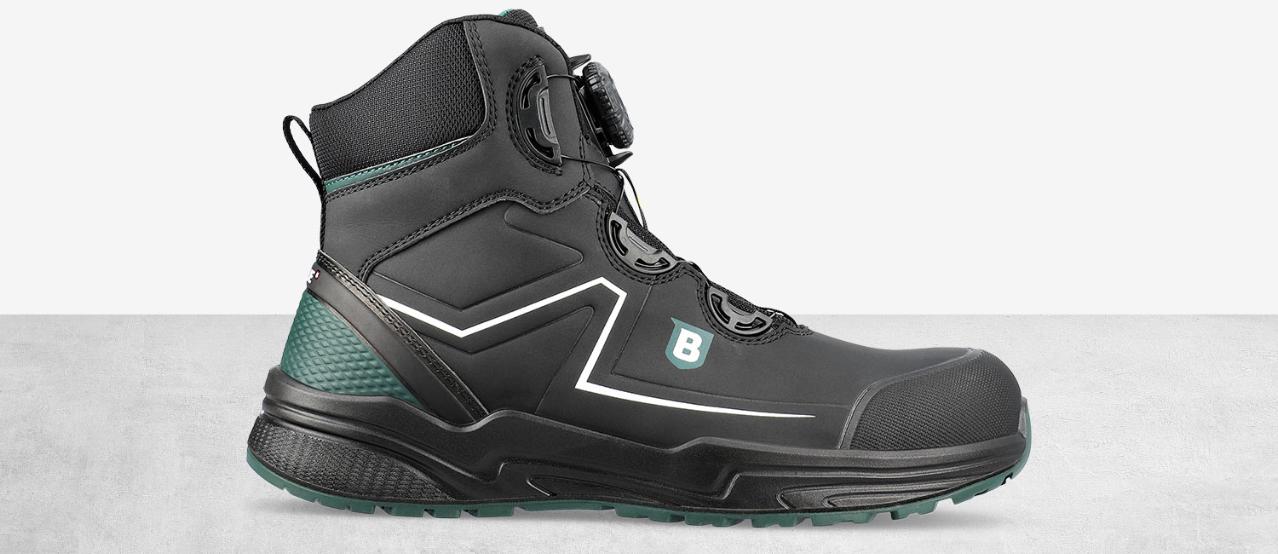 309 / GREEN SPRINTER

Shoe / S1P / Elastic shoelaces make it quick and easy to take on and off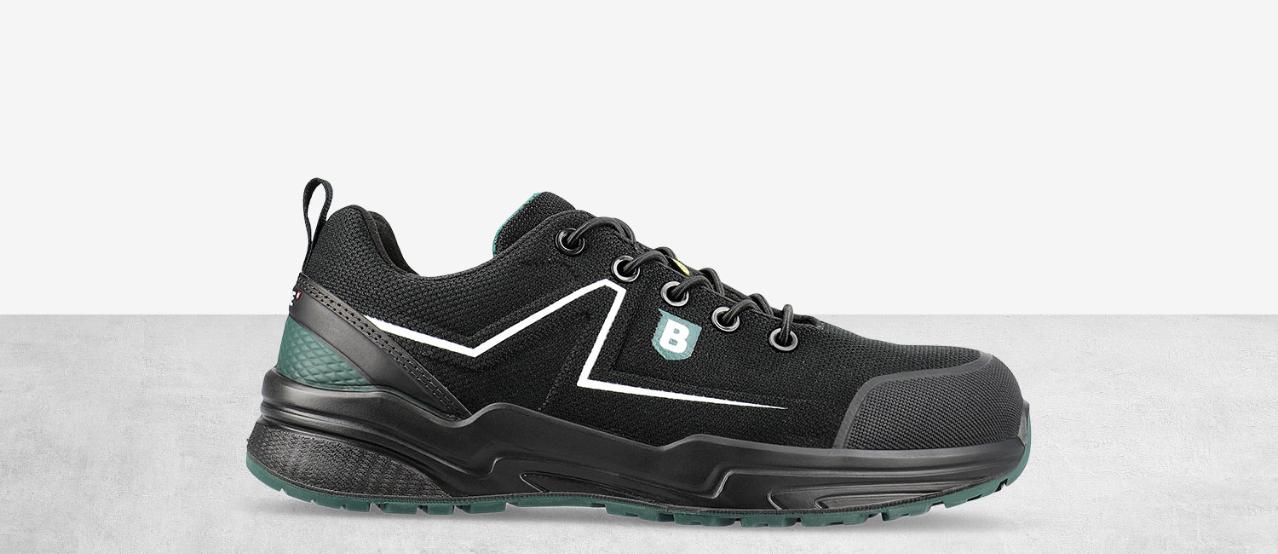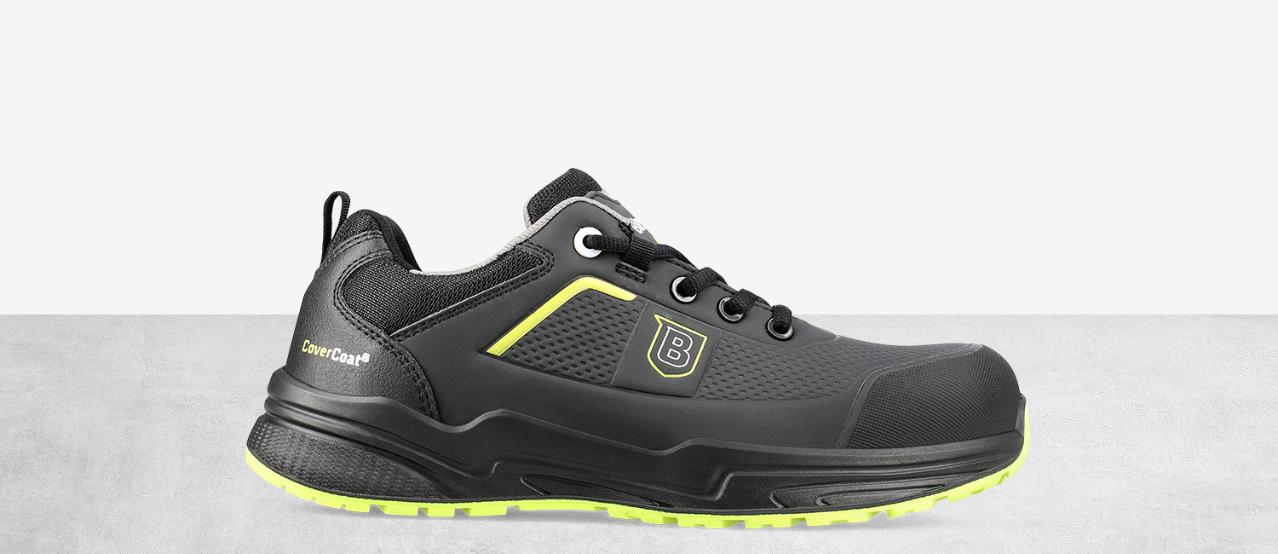 314 / GREY ATHLETIC

Shoe / S1P/ Elastic shoelaces make it quick and easy to take on and off / CoverCoat®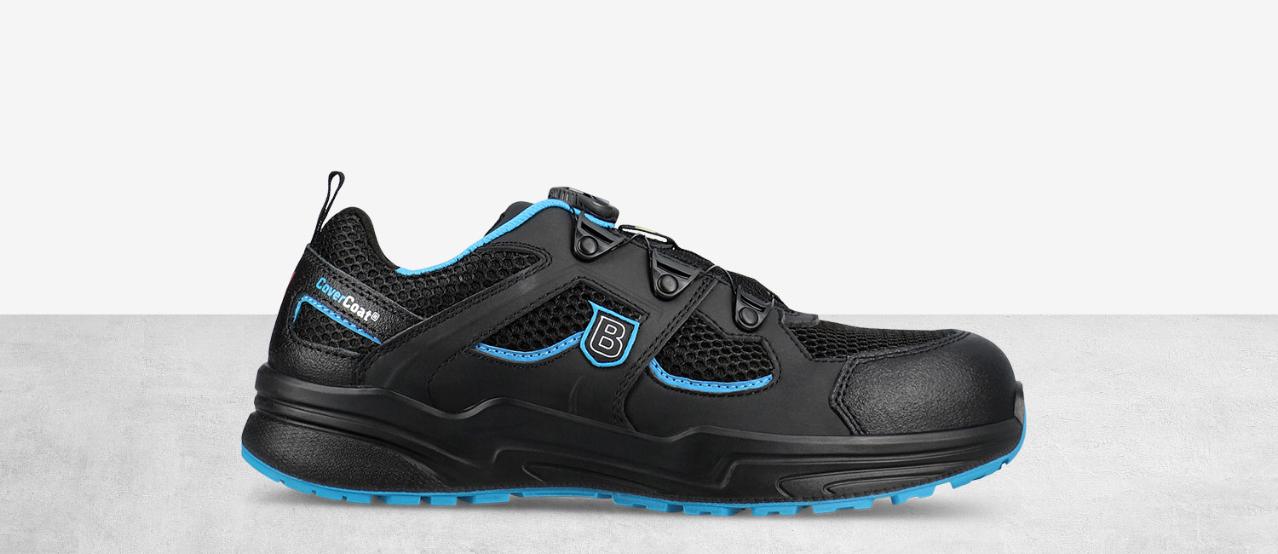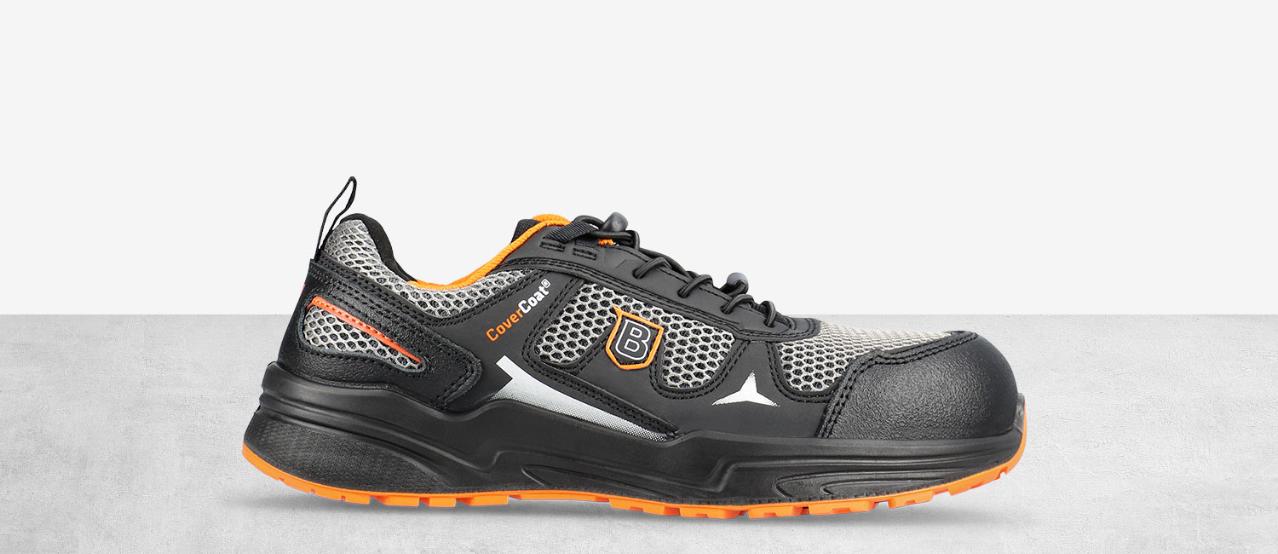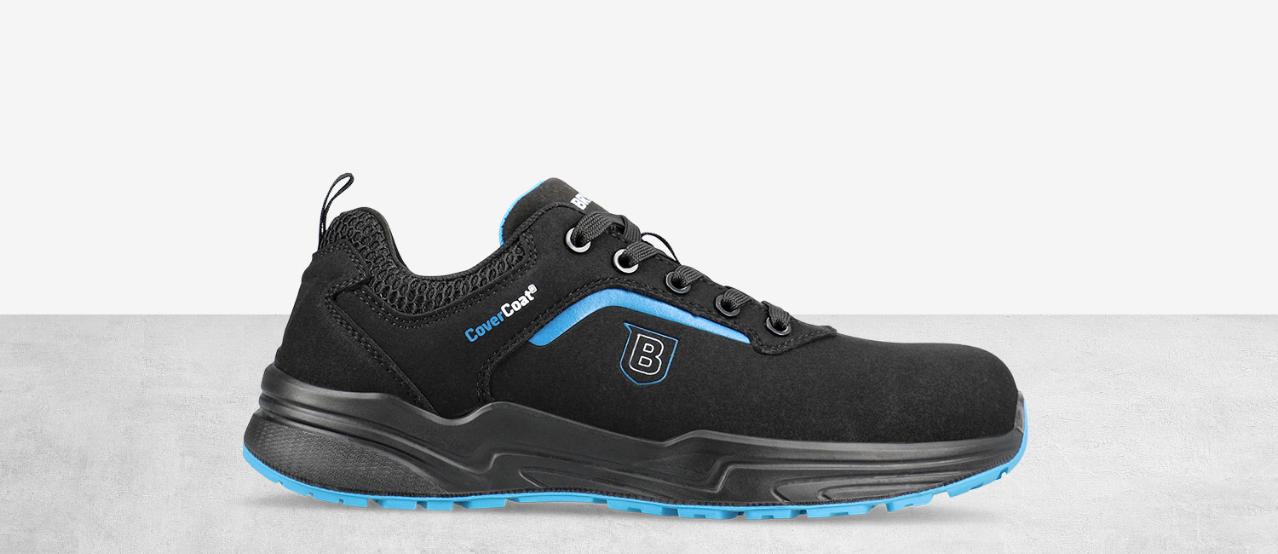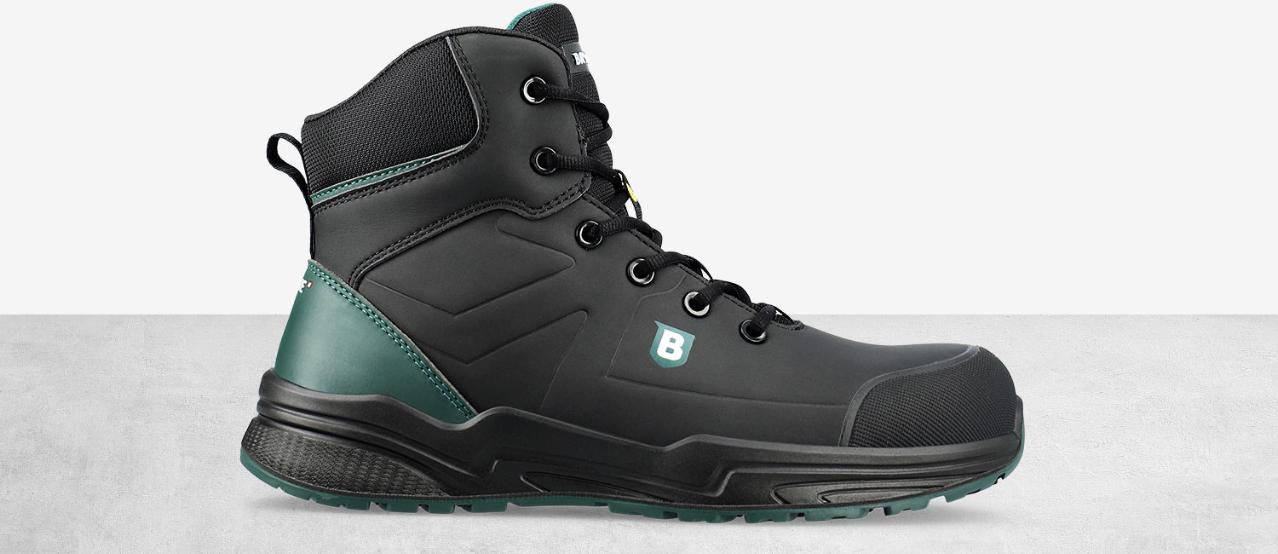 BRYNJE is about one thing: keeping your feet safe, healthy and comfortable so you can do your job and get home safe and sound. It's been that way since 1885. And it still is today.
Email us at customerservice@sikafootwear.dk if you have any questions.